Sarinvomit/Godslaying Hellblast (Tur) : "Blessed with Infernal Zealotry" MLP
€

13.00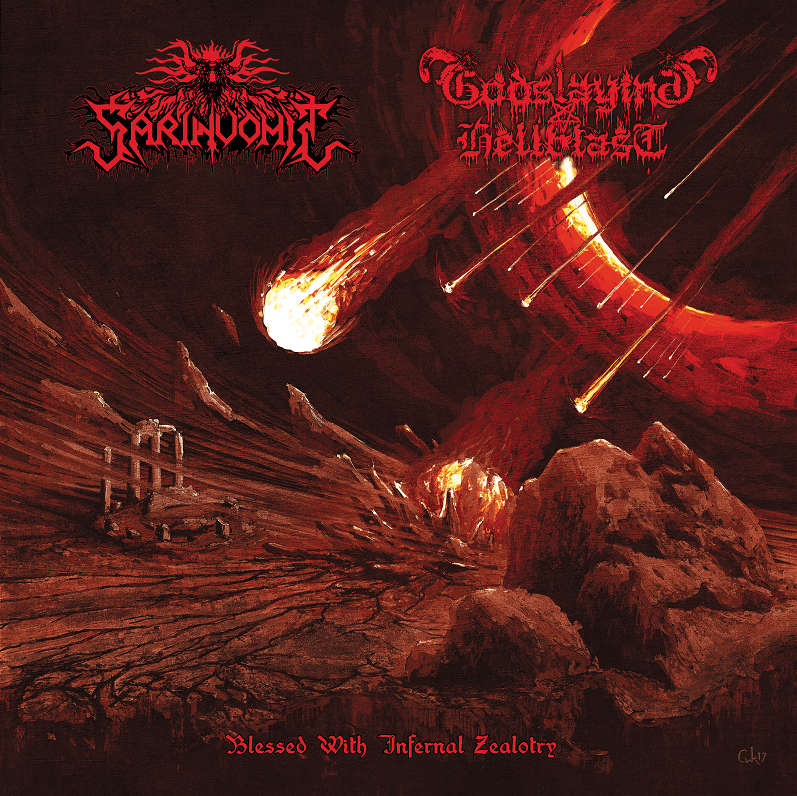 Available now !!
HMP005 : Sarinvomit/Godslaying Hellblast : "Blessed with Infernal Zealotry" MLP limited to 300 copies.
Co-production with Pagan Infantry Records (US).
No shipping to US.
Bestial Black Metal assault from Turkey. Finally the vinyl version of this split, firstly released on Tape format by Von Frost Records in 2017 and limited to 100 copies.
You can also buy the Godslaying Hellblast Logo embroidered patch as a bundle with the MLP. This patch was released several years ago and those are the leftovers.
SHIPPING : Possibility to send at cheaper price (unregistred), but contact me first.
If you order more than 2 items, please contact me first because combined postages are not possible with Big Cartel. For some european countries (Belgium, Luxembourg, United Kingdom, Germany, Spain, Portugal, Italy, Austria and Netherlands), I use Mondial Relay, cheaper than french post. If you prefer other option, please contact me.